How to Choose the Perfect Luxury Home Decor for Your Taste and Budget
Wednesday, December 14, 2022
Introduction
If you are looking to add luxury home decor to your home, there is a lot to consider. It can be a daunting task to choose the perfect pieces that not only fit your taste and budget, but also create a cohesive look. From choosing the right furniture and fabrics to finding the ideal lighting, there are many elements to consider when creating a luxurious atmosphere.
This guide will provide you with tips on how to choose the perfect luxury home decor for your taste and budget. You'll learn the importance of scale, color, and texture, as well as how to mix high-end pieces with affordable items to make your home both luxurious and inviting.
Benefits of Investing in High Quality Luxury Home Decor
Investing in high quality luxury home decor is one of the best decisions you can make to transform the look and feel of your home. With luxury home decor, you can add a touch of glamour, sophistication, and elegance to any home. From subtle changes in accents to full-scale renovations, luxury home decor can be tailored to your individual style and budget.
One of the main benefits of investing in luxury home decor is that it will last for years to come. Luxury home decor is generally made of superior quality materials, so it is more durable and less likely to wear down over time than lower quality decor. Investing in luxury home decor also means that you will have access to the latest styles and trends in home decor, allowing you to keep up with the times and make sure your home stays fashionable and modern.
In addition to its durability, luxury home decor often comes with a range of extra features that can add value to your home. Many luxury home decor pieces come with special finishing touches such as gold or silver leafing, intricate beading, and detailed painting. These finishing touches can make a huge difference in the look of your home and add an extra touch of elegance and sophistication.
Finally, luxury home decor can also help to increase the value of your home. Investing in luxury home decor can help to make your home more attractive to potential buyers, as it will give them the impression that your home is well cared for and of a higher
Tips for Finding the Right Luxury Home Decor Piece for Your Home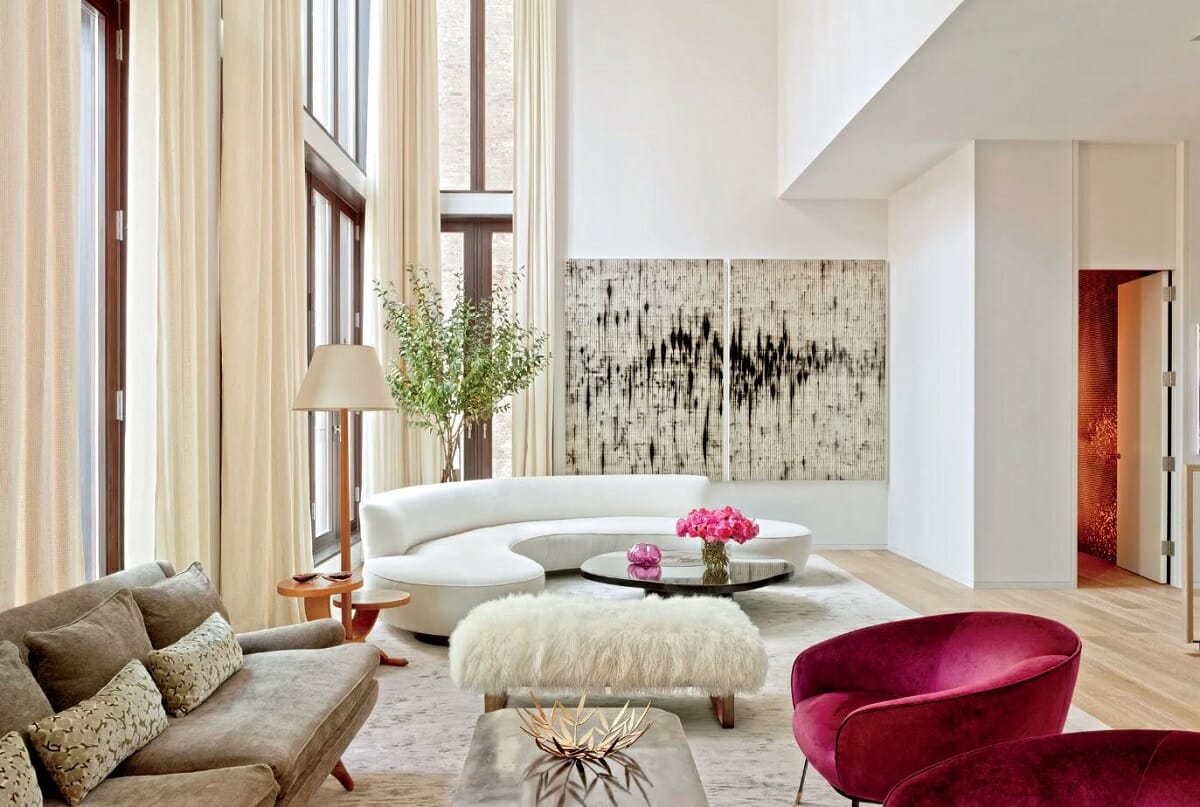 When it comes to decorating your home, finding the right luxury home decor piece can be a daunting task. But with some careful thought and research, you can find the perfect item to add a touch of style and luxury to any room. First, consider the overall style and design of your home when making your selection. Is the home contemporary or traditional? Do you prefer to mix and match styles, or keep everything in the same family? This will help guide your choices and narrow down your options.
Next, think about the room in which the piece will go. Do you need something for the living room, bedroom, or dining room? If you need something for the living room, you may want to consider a statement piece like a large armchair or chaise lounge. For the bedroom, you may want to find something that adds a touch of luxury without overpowering the space, such as velvet curtains or a plush rug. And for the dining room, you may want to choose something that brings a sense of sophistication, such as a crystal chandelier or a sleek dining table. Finally, keep your budget in mind. Luxury home decor can be expensive, so make sure you have a clear idea of how much you are willing to spend.
You can often find great deals online or at secondhand stores, so be sure to shop around. By considering the overall style, design, and budget of your home, you can find the perfect
How to Shop Smartly to Get the Best Deals on Luxury Home Decor
Shopping for luxury home decor can be a daunting task. With so many options available, it can be difficult to know where to start or how to find the best deals. But with a few simple tips, you can shop smartly and get the most bang for your buck. First, do your research.
Identify the materials, colors, and designs you're drawn to, and then look for pieces that fit within your budget. Spend some time scouring the web for the best deals on luxury items. Look for sales, discounts, and coupon codes that can help you save money. Additionally, you can save money by buying in bulk or purchasing items that are on clearance.
Next, take the time to inspect the quality of the items you're considering. Make sure the items you're buying are made with high-quality materials and craftsmanship. You don't want to end up with a piece of luxury home decor that looks great but falls apart after a few months. Finally, think about how you're going to use the items you're buying.
Think about the room you're decorating and the overall style you're going for. When you're shopping, take the time to visualize how the item will look in your space. This will help you choose pieces that will fit seamlessly into your home. By following these tips, you can shop smartly for
Latest Trends in Luxury Home Decor
The luxury home decor landscape is ever-evolving, with new trends emerging all the time. Whether you're looking to spruce up your existing decor or embark on a full-scale renovation, it pays to keep up with the latest developments in the field of luxury home decor. One of the most popular trends in luxury home decor is the use of natural materials.
Wood, stone, and other natural elements are being incorporated into modern homes in a variety of ways. Hardwood floors, stone countertops, and natural stone accents are some of the most popular ways to bring the beauty of nature indoors. Additionally, many luxury homes are now using natural materials in their accessories, such as woven baskets, pottery, and rugs.
The modern minimalist look is also gaining traction in luxury home decor. Clean lines, simple shapes, and neutral colors are the hallmarks of this style. Minimalist decor can be both modern and timeless, and it is a great choice for those looking for a sleek, contemporary look. Metallic accents are another popular trend in luxury home decor.
From statement light fixtures to wall art and accessories, metals are being used to add a touch of glamour and elegance to any space. Gold, silver, and copper are some of the most popular options for metallic accents. Finally, velvet is making a comeback in luxury home decor. This luxurious fabric is being used to add texture and depth to furniture and drapery
Creative Ways to Incorporate Luxury Home Decor into Your Home
Making your home look luxurious can be a daunting task, but with a few simple tips and tricks, you can easily incorporate luxury home decor into your home. The first step is to invest in high-quality materials. Luxurious materials such as velvet, silk, and leather are sure to elevate the look of any room. Upholstered furniture and bedding are great ways to bring luxury into your home. Consider investing in a statement piece of furniture to set the tone for the rest of the room. For example, a velvet armchair or a luxurious leather couch can instantly transform the atmosphere in a room.
Another way to add a touch of luxury to your home is through lighting. Invest in good quality lighting fixtures that will provide a warm and inviting ambiance. Chandeliers and wall sconces will not only help to bring light into the room, but will also add a touch of elegance. Finally, incorporate texture and color into your home decor. Textured fabrics such as silk, velvet, and linen can bring an air of sophistication to any room.
In addition, using neutral colors such as beige, ivory, and gray will help to create a luxurious, yet calming atmosphere throughout your home. By investing in high-quality materials, incorporating good lighting, and adding texture and color, you can easily incorporate luxury home decor into your home. Implementing these tips and tricks will help to create a beautiful and inviting atmosphere that
Conclusion
Choosing the perfect luxury home decor for your taste and budget can be a daunting task. However, with proper research, careful consideration of your needs, and a realistic budget, you can find the perfect pieces to enhance your home and make it feel luxurious. Keep in mind that luxury home decor is an investment, so you may need to save up to purchase the items you truly want. With the right pieces, your home can become a place of comfort and beauty, making it the perfect place to relax and enjoy the finer things in life.