Choosing the Right Living Room End Table
Choosing the Right Living Room End Table
As you decorate your living room, choosing the right end table can be just as important as selecting the right couch or rug. An end table can provide a functional surface for holding drinks, books, or lamps, but it can also serve as a stylish accent piece that ties the room together. Here are some tips for choosing the right living room end table.
Focus on Function
Before considering aesthetics, think about how you plan to use the end table. Do you need it to hold a lamp for reading? Will it be a spot for drinks during movie night? Will you store magazines or books on it? Consider the height of the table in relation to your couch or chairs, and ensure that it's easy to reach whatever you plan to place on it.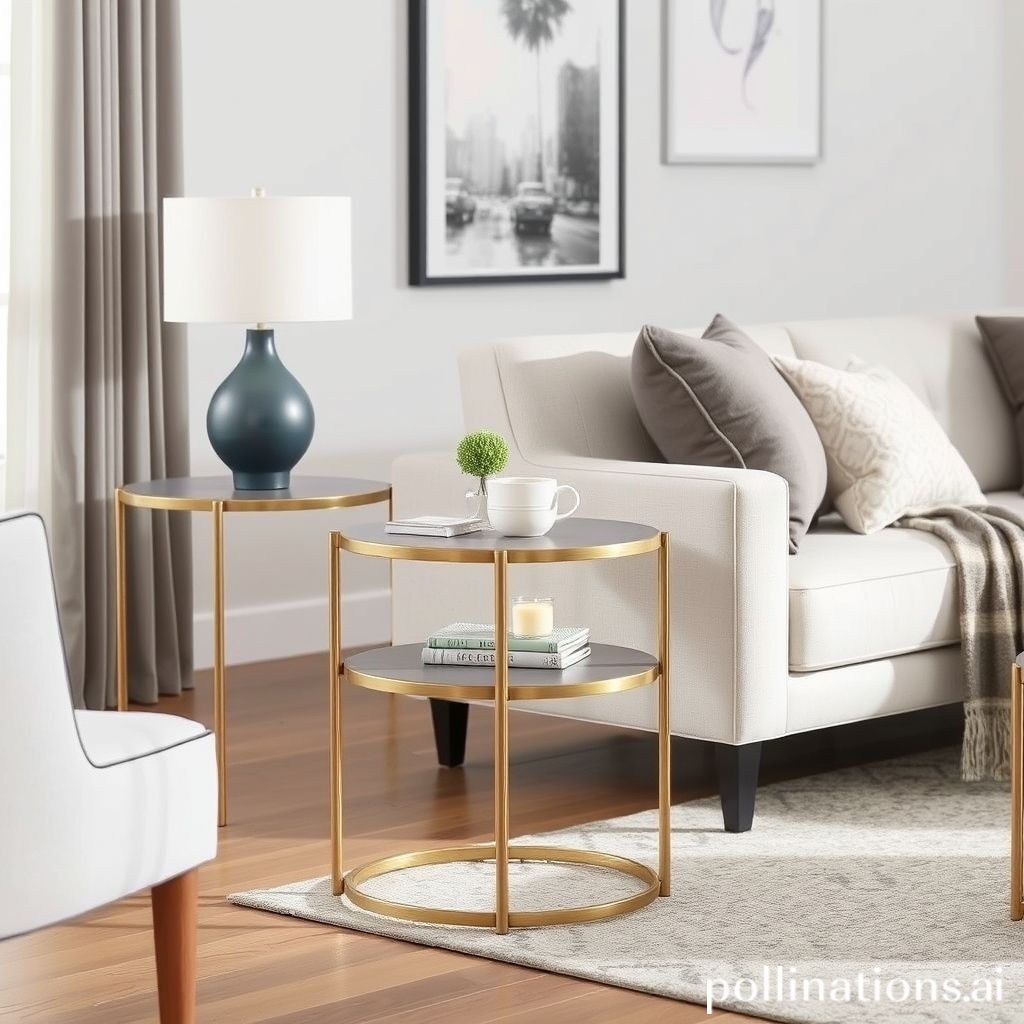 Focus on function - a living room end table should be functional and useful. Modern, clean, and sleek designs can help create a cohesive aesthetic.
Consider Style
Once you've determined the function of the end table, consider its style. Does it fit in with the rest of your living room decor? If your style is more traditional, look for end tables with wood or brass finishes. If you prefer a more modern aesthetic, consider tables with clean lines and metal accents. Don't be afraid to mix and match styles for an eclectic look, but be sure to choose a table that complements your existing furniture.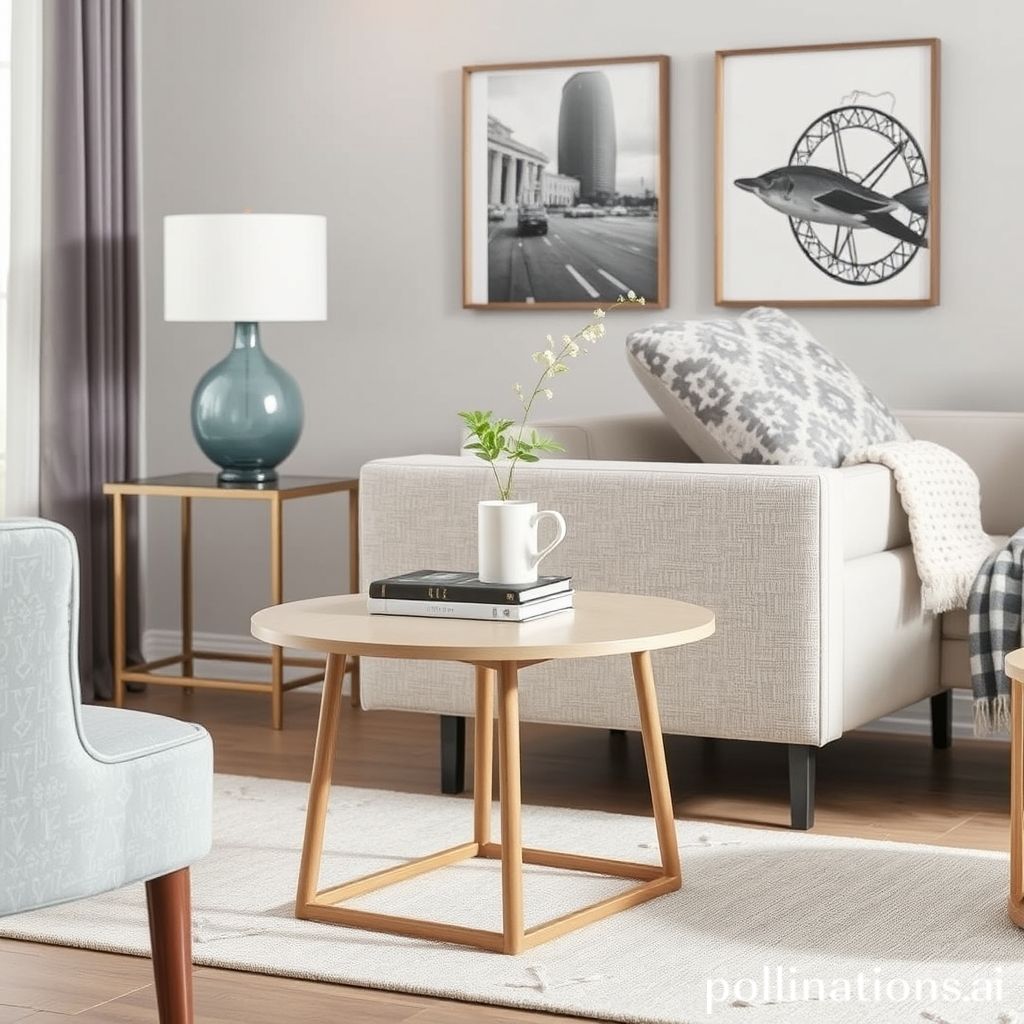 Consider style - choose an end table that fits in with the rest of your living room decor. Stylish, trendy, funky, modern, or unique designs can help you make a statement.
Size Matters
End tables come in many different sizes, so it's important to choose one that's the right scale for your living room. A table that's too small can get lost in the room, while one that's too large can overpower the space. Consider the size of your couch or chairs and the available space around them when choosing the size of your end table.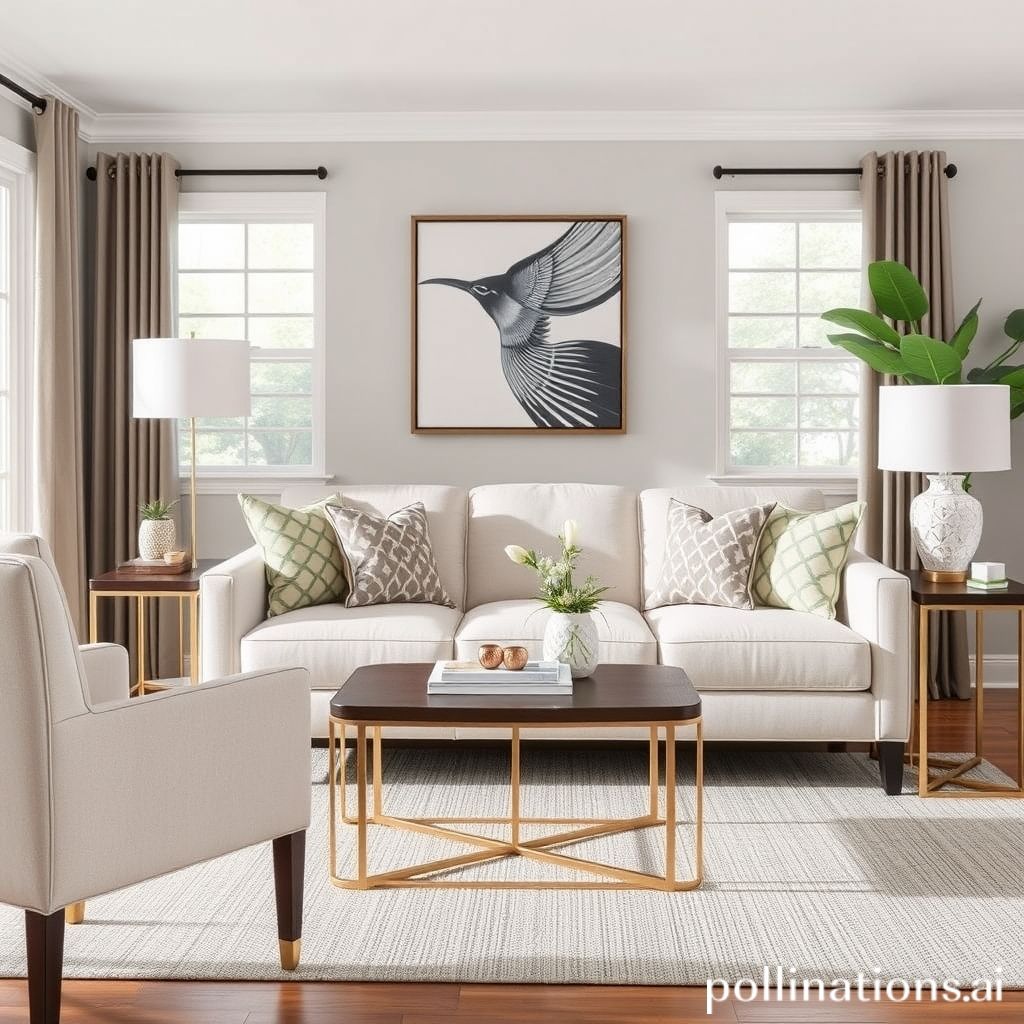 Size matters - choose an end table that's sized right for your living room. It should be proportional, balanced, harmonious, and complementary to your existing furniture.
Materials and Finishes
End tables can be made from a variety of materials, including wood, metal, glass, and stone. Consider the durability and maintenance required for each material, as well as how it fits into your existing decor. Finishes can also make a big impact on the look of the table. Consider options like painted, stained, or distressed finishes to add texture and interest to the piece.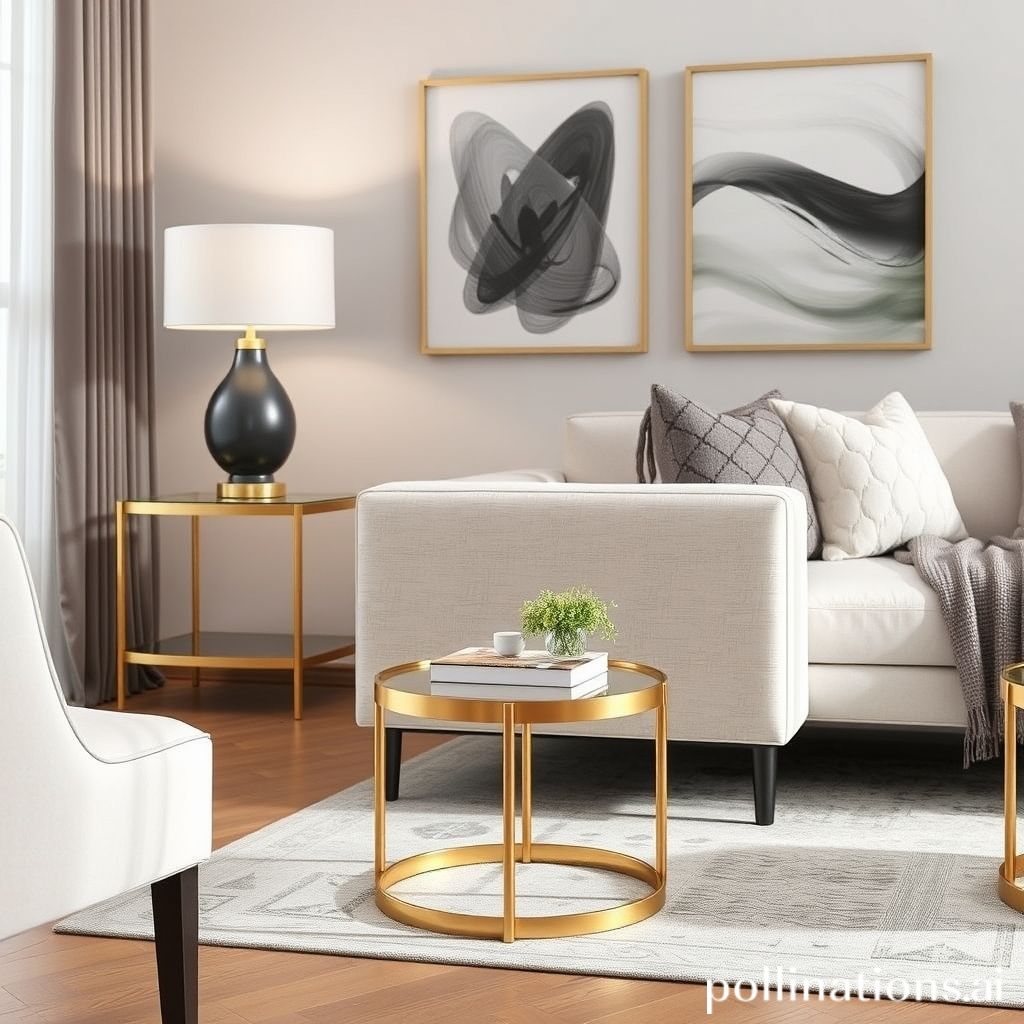 Materials and finishes - choose materials that are durable and maintenance-free, but also elegant, luxurious, and modern. Different finishes can add texture and interest to the piece.