Optimizing Your Bathroom Space

Ways to Optimize Your Small Bathroom Space
Optimizing Your Bathroom Space
We all know how cramp a bathroom can be, and it can be tough to make the most of the precious space there is with boxes and drawers overflowing and countertops already filled with everyday items. Fortunately, there are lots of ways to efficiently use the space you have in the bathroom. We've got some of the best ideas for how to optimize bathroom space so you can truly make the most of your small area.
Find More Storage
The first step to optimizing the space you have is to make more room for storage. Look for an ottoman, bench, or small cabinet that can fit against the wall, and even consider hanging shelving from the ceiling. Make sure to measure the perfect size for your space and get creative with the design. Not only are these pieces nice to look at, they can hold tons of necessary items like towels and toiletries.
Make It Multifunctional
Get creative with how you use your space. Think outside of the box to make everything multifunctional for efficiency. Make one item do two or three jobs rather than having several items scattered throughout the bathroom. For example, buy a hamper with a lid and it becomes another piece of seating. Select items that are space-saving and won't take up valuable real estate on the floor.
Maintain Orderly Counters
Cluttered counters are an eyesore and can make your entire bathroom seem disorganized. Use baskets and canisters to keep pretty items out of sight but still accessible. Then clean your counter after you brush your teeth and wash your face so it starts off neat and tidy each morning. It won't stay this way for long but it's a great start.
Hang the Towels
We all know about towel racks but hanging your towels is a great way to help make more room in the bathroom. Get creative with hooks or towel holders that can be attached to the wall or door to store multiple rolls of toilet paper and hang hand and bath towels onto metal rails. This will give you more wall storage and prevent them from ending up on the floor.
Reorganize Cabinets
Go through your cabinets and organize everything so you know exactly what is inside and what can be moved around to maximize the storage inside. Put together drawer dividers and sets of shelves to create easy access to all your products, and don't forget about the space between the sink and the toilet – this tends to be the ideal spot to stash stationary items.
Use Wallpaper
Wallpaper doesn't just have to be for living rooms or kitchens; it can be used to create a nice background in the bathroom too. Layer wallpaper with decorative accents to add dimension and texture or contrast with the fixtures and furniture in the room. You can also choose patterned tile for the same effect and it, too will create more depth and visual interest.
Add Mirrors
Of course, you need mirrors in the bathroom, but use them as more than just a reflection, and add a stylistic aspect to your design. Go for a massive floor-to-ceiling option to act as an all-encompassing feature or add a couple of smaller versions to make the small space feel bigger. With frames, un-frames, plain, ornate, square, and round, the options are truly endless! By taking into consideration all of the ideas above, you can definitely optimize the bathroom space by utilizing every corner and nook. With these tips you don't have to worry about where you're going to set down your hairbrush each morning, but you can admire the new look of your organized, stylish, and clutter-free bathroom.

Tips to Optimize Bathroom Space
Are you looking for tips on how to squeeze the most out of your bathroom space? If so, you've come to the right place. Here are some great ways to optimize your bathroom space and make it bigger than ever!
Install Floating Vanities & Shelves
Floating vanities and shelves are an excellent way to maximize your available bathroom space, as they fit against the wall and don't take up any extra area. This will also give you additional storage space, while creating extra leg room below the vanity.
Use Light Colors Go for a Shelving Unit
Using light colors in your bathroom will make it appear bigger than it is. To create additional space, go for a shelving unit that hangs on the wall and store items that aren't used frequently. This will keep your bathroom clutter-free and looking larger.
Invest in Towel Racks & Hooks
Rather than throwing your towels away, install a towel rack or hook to hang them on the wall. Installing towel racks and hooks in the bathroom will not only free up space, but also bring an element of style and decor. Keeping floor space clear in this manner can make your entire bathroom appear more spacious. These tips are a great way to maximize your bathroom space without having to do a costly renovation. By following these easy steps, you'll be sure to have a stylish, organized bathroom that looks bigger than ever!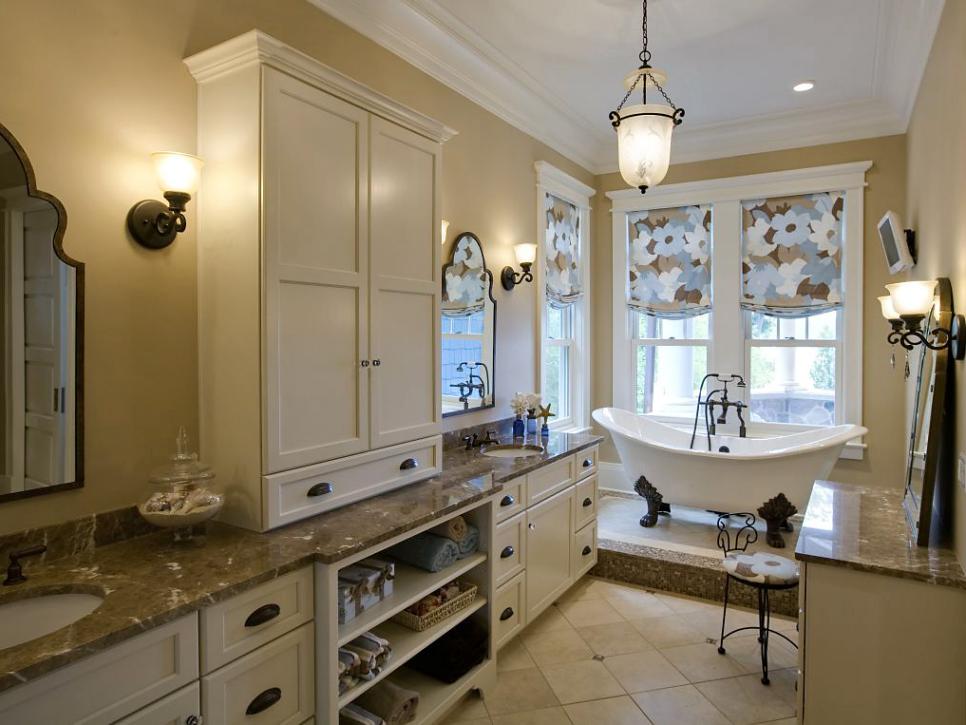 Maximize Your Limited Bathroom Space With These Simple Tips
The bathroom may be one of the smallest rooms in the house, but it often has the most activity. Trying to optimize space in a small bathroom can be tricky, but it can be done with some simple design tricks. Below are five tips to help you ensure that you are making the best use of the limited space in your bathroom.
1. Choose Multifunctional Pieces of Furniture
In small bathrooms, storage is key. To address this, look for pieces of furniture that offer multi-functional uses. One option is to choose a sink vanity or cabinet that offers drawers and cabinets to store all of your necessary bathroom items. Another great option is to purchase a bathroom countertop that converts into a vanity. This will help you maximize the storage space offered by having a dual purpose piece of furniture.
2. Install Shallow Cabinetry
Cabinets can help you maximize the storage space in your small bathroom. However, rather than installing deep shelves and cabinets, opt for shallow units. This will help prevent you from losing things in the backs of deep cabinets, while still helping you store all of your necessary items.
3. Hang Towels on Hooks Instead of Towel Bars
Towel bars take up a considerable amount of space, but hooks can help you save some. Investing in hooks instead of towel bars will help you maximize the space in your bathroom, while also allowing you to hang multiple towels all in one place.
4. Make Use of Corner Space
Maximizing the corner space in your bathroom is another great way to keep from feeling cramped. Place shelves or cabinets in the corners of your bathroom to store items that would otherwise take up valuable countertop space. Tall, thin cabinets are especially good for using the corner space in your bathroom.
5. Make Use of Over-the-Toilet Storage
Another great way to make the most of the space in your bathroom is to install over-the-toilet shelving. This type of shelving is designed to fit perfectly above your toilet and can be used to store items such as towels, toiletries, and even cleaning supplies. Installing over-the-toilet storage is an easy way to add more storage to your small bathroom without taking up too much space. By following these five tips, you can maximize the space in your small bathroom. With clever storage solutions, you can quickly transform your small bathroom into a space that is functional as well as stylish.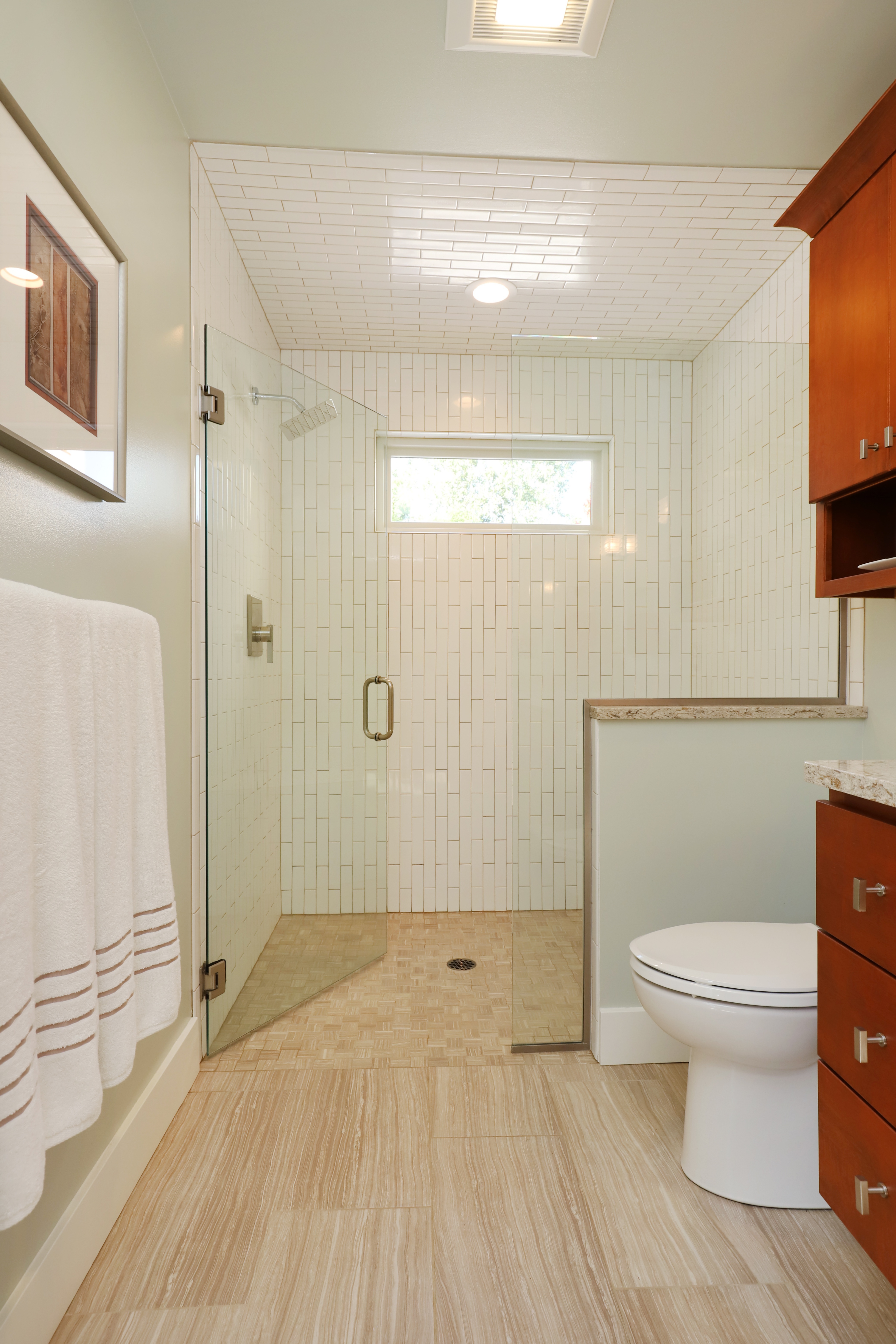 10 Design Tips to Maximize Your Bathroom Space
Optimize Your Small Bathroom Space
If you have a small bathroom, you may think there's nothing you can do to make it feel bigger and more accommodating. But with a few clever tricks, you can optimize your limited space making it appear larger with improved storage solutions and better use of the area available. Here are some tips on ways to optimize your small bathroom space.
Use Wall Space
First, you need to utilize the available wall space as much as possible in your small bathroom to make it appear more spacious. Consider adding shelves, open cabinets, or wall-mounted vanities to help clear clutter off of the floor. This will not only add more storage, but also give an illusion of a bigger room.
Choose The Right Lighting
When it comes to designing a small bathroom, lighting plays an important role. Light colors create a bright and airy look while darker colors can make the space appear smaller. Install brighter lights that are more focused around the vanity area or higher up on the wall so that you can better display your bathroom's features.
Organize Your Items Neatly
Having an organized and neat looking bathroom can also help maximize your small space. Use creative and functional storage solutions such as baskets, bins, and drawers to store items like extra shampoo, towels, and toiletries neatly. You can also take advantage of vertical shelves or corner caddies to keep your counters free from daily clutter. By taking the time to organize items, it will be easier to navigate within the room. By using the above tips, you will be able to optimize the little space that you have and make your small bathroom appear more open and efficient. With the right planning, you can creatively transform your limited space into a comfortable and functional area.


Tips for designing the bathroom to optimize style and space - Dóra ...


106 best Universal Design: Bathrooms images on Pinterest | Bathroom ...


Improving the Space in Your Master Bathroom | NC Home Remodeling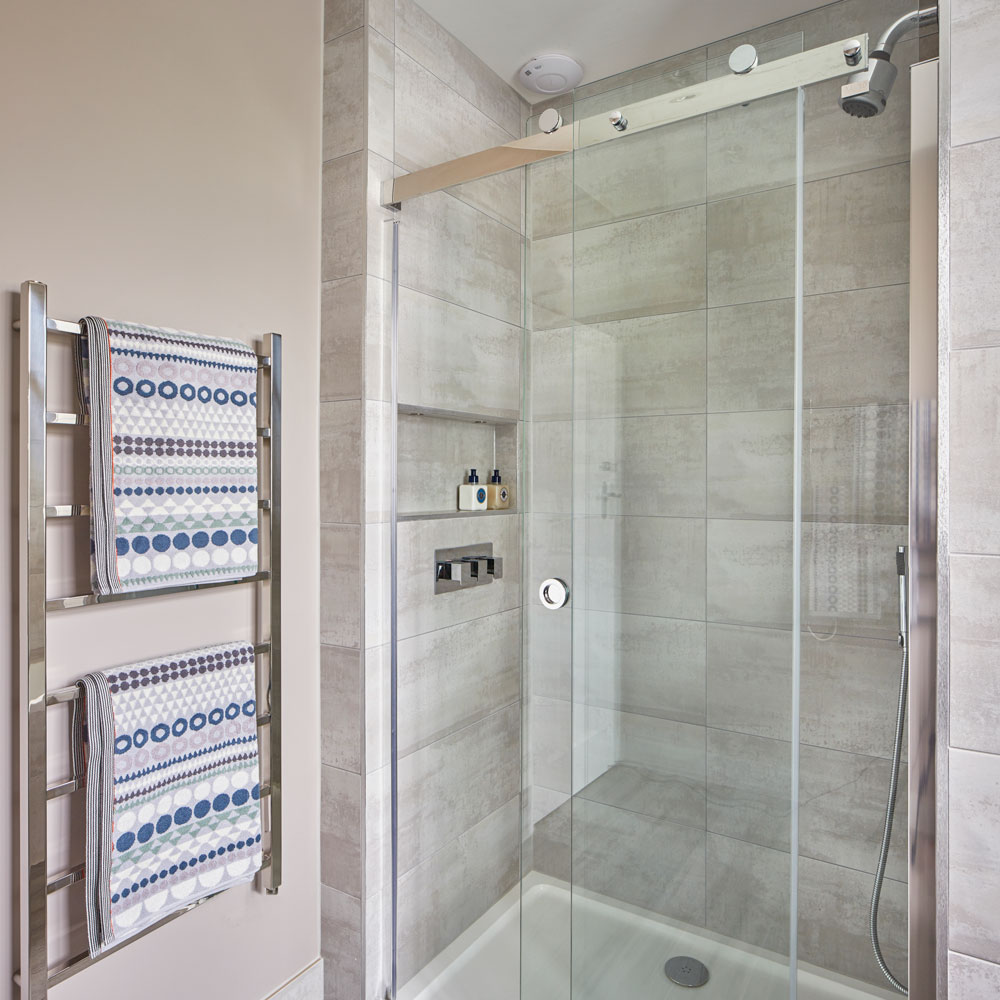 How to Optimize Your Bathing Space in the Bathroom


Top 4 Tips on How to Improve Bathroom Space with the Lowest Cost ...